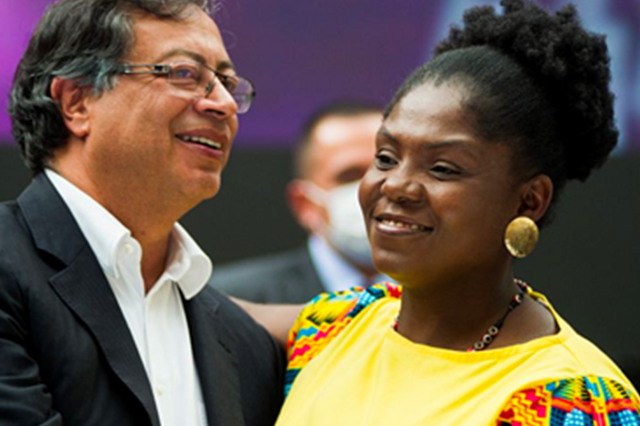 Colombia's Surprising Presidential Election's Impact on Panama
Gustavo Petro and Francia Márquez will serve one four-year term as President and Vice President.
The surprising outcome of the presidential election in Colombia on June 19 could have a profound impact on Panama. The historic outcome elected the first leftist president and the first woman of Afro-Colombian heritage to hold executive powers. Gustavo Petro and Francia Márquez will take office in August and will bring with them an ambitious agenda that is radically different than generations before. They will serve for four years and cannot run again.
While Petro and Márquez won by a razor thin margin, the outcome sent a strong message that Colombians were tired of worsening social and economic conditions, including volatility in the country's monetary system, deteriorating living conditions, the dependency on foreign oil and the negative financial ramifications of the pandemic and the war in Ukraine.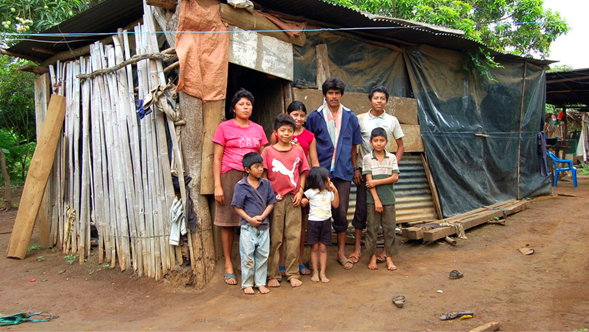 Thirty-eight percent of Columbians live in poverty, often with inadequate or no housing.
Widespread Corruption
According to a recent Gallup Poll 80% of all Colombians feel "corruption is widespread in the government" and over 46% feel the "local economies are getting worse". The election of Petro signaled the country's desire for rapid and radical change.
Petro and his challenger, Rodolfo Hernández, both campaigned on change, but how and what that change would be and ultimately paid for, was very different. Petro told voters he will "vastly expand social programs, provide a significant subsidy to single mothers, guaranteeing work and a wage to unemployed people, bolstering access to higher education, increasing food aid, shifting the country to a publicly controlled health care system and remaking the pension system". He intends to tax the 4,000 wealthiest Colombians, eliminate some corporate benefits, raise other import tariffs and target tax evaders.
Alternatively, Hernández, a millionaire real estate developer, campaigned promising economic policies that would lower taxes and reduce government spending on social programs, essentially continuing the same policies Colombia have had for generations.
Abandoning the Country
Businesses and the country's elite have recently been moving away from Colombia for a variety of reasons including the continued production of cocaine, deep government corruption, waning tax benefits, drug trafficking and lack of skilled workers.
With the change in government, Panama with its business friendly policies, will offer an attractive alternative to both middle- and upper-class citizens and to a variety of businesses who had planned on moving to South and Central America's third largest economy in the region.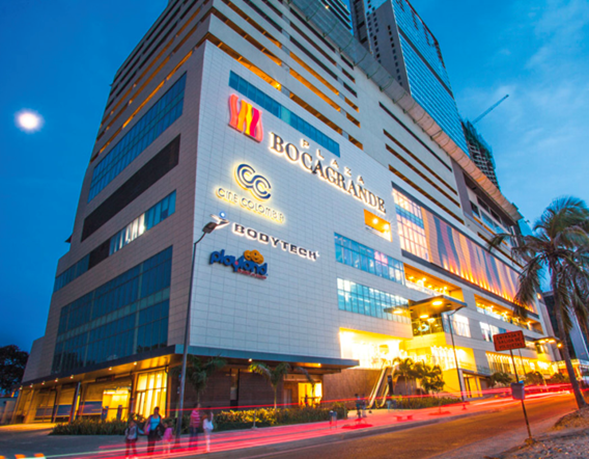 There are a number of businesses in Colombia along with outstanding office space and retail serving a 50 million population.
Relationship Changes
The United States also has compelling attributes including a long-standing Free Trade Agreement (FTA) with Colombia, who currently receives the most foreign aid from the US in Latin America. Colombia has long been a solid partner to the United States, but with this election things will change.  According to The New York Times, "Colombia's presidential election could test the United States' relationship with its most reliable ally in Latin America, with potentially significant consequences for the region."
Panama has had a FTA since 2012 . Panama also has a number of factors that make it very attractive for investors including, free-trade zones, export processing zones, industrial parks, free ports and urban enterprise zones, to name a few. Panama also has:
Strong democratic freely-elected government
An educated workforce and growing middle class
Solid infrastructures including roads, bridges, clean water and public transportation including the only subway system in Central America
Lower cost-of-living
Strong economy based on the United States dollar with diversified Gross Domestic Product (GDP) streams
Sophisticated urban centers offering a wide variety of retail, restaurants, schools and entertainment.
Strong security and lower crime
A variety of business incentives
Well-developed housing; some with builder financing
Strong health care system serving all people
Copa Airlines hubbed in Panama making it the center connector for Central and South America with a new airport, Tocumen International
Well-developed high-speed internet and telecommunication systems
Enviable geographic location with the Panama Canal
The ability to travel to 143 countries without a visa
Easy Residency
Even with all the positives about Panama there is one government offering that really appeals to investors. Until October 2022 Panamanian residency can be achieved in one month with a real estate purchase of minimum $300,000 or $500,000 cash deposit.
How the new Colombian government finds the funds to pull 38% of its citizens out of poverty while building infrastructure will be interesting to watch. But, for Panamanian, many are preparing for an influx of business, population growth and well-paying jobs. With the changes, rental properties will continue to flourish, especially in Costa del Este
For more information and specifics please visit our website at: www.empresasbern.com or contact a property specialist. We will gladly answer any questions.