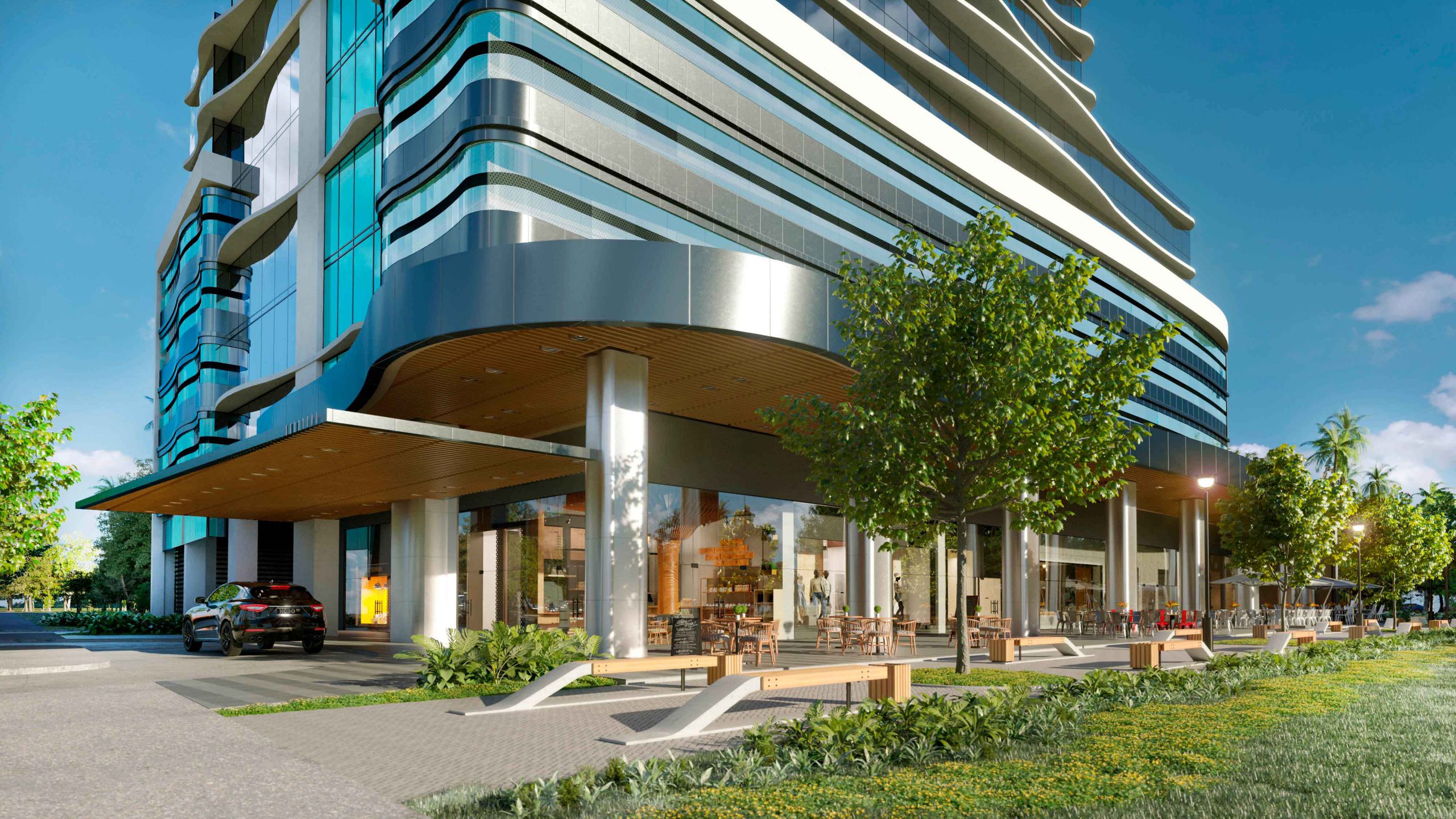 Real Estate Development Demands With Constantly Moving Parts
Real estate development requires a balancing act, dealing with many moving factors and operating at least five years into the future. Build too many units and they sit empty. Don't build enough and you're not able to meet the needs of the community. You must consider how many bedrooms, amenities, location and upgrades your future clients will need, even before they need them. Then you consider how much are they going to pay for all this, along with what your competition might be planning.
There are, of course, lots of market research, economic projections and detailed information about competition. After 44 years in business and closing on over 170 projects, Empresas Bern has become pretty good at making on-target plans. However every century or so something comes along that disrupts not only everything under consideration, but other ramifications never considered. That century event, the Pandemic, hit in 2020 and we are just now scrambling to catch-up.
Fifty New Residential Homes Needed
Currently, we have in excess of over 50 orders for residential units to accommodate individuals and their families who are being transferred to Panama. The needs cover everything from studio and one-bedroom units to four bedrooms with maids' quarters. While all construction sites in Panama were shut down, for almost two years executives world-wide found excess time to work out expansion plans including moving new regional offices to Costa del Este and expanding on existing ones. As soon as the Pandemic began to break and the world opened for business, companies bolted out of the gate with pent-up needs.
While business plans were being developed, there were no earth moving machines allowed on a construction site, no concrete being poured and essentially throwing the local real estate development back a minimum of two and a half years. As a consequence, inventory is at an all-time low, rental prices are jumping hundreds of dollars per month from Pandemic lows and construction is attempting to deliver new units in record time without compromising quality.
Designed For The Savvy Investor
Arcadia, a short- and long-term rental building, designed for the savvy investor is attempting to catch up, but it will still take a minimum of two years to complete. The new construction site is busy every day with hundreds of workers completing floor after floor. The project is located in the middle of Panama's booming business district, Costa del Este. These new homes and suites will come with everything the busy business professional needs to work from anywhere. Retail and restaurants are located steps away, along with the busy Town Center Complex which includes the newly completed Johns Hopkins International affiliated hospital, a farmers' market, upscale boutique food market and speciality meat providers.
Planning For The Future; Capitalizing On Residency Programs
Arcadia is being offered for sale at $270,000, delivered fully furnished and ready to let. For those individuals seeking the in-demand residency program being offered to individuals investing a minimum of $300,000, the Arcadia property can come with additional perks such as multi-year on-site management, legal services required to obtain residency, as well as build-outs taking a unit from one-to two-bedrooms.
The opportunity of residency, included in the arcadia package, for individuals investing a minimum $300,000 will not be around for long.as the Panamanian government will be sunsetting that program in October of this year. In 2021, Panama was the most sought after visa world-wide, far surpassing other countries such as Spain, Portugal, Greece, Italy, the United Kingdom, Malta, South Korea and Australia. The investor program is another reason investors are scrambling to find solid opportunities in Panama.
Just Enough For a Visa
There are other projects being developed to meet the needs of the incoming Costa del Este residents including Panamanians, transferred residents and relocating expats. Nogal is a 41-story tower with larger residential units offering full kitchens, in-unit laundry units, dining and great rooms, ensuite master bedrooms with a walk-in closet and guest bathroom. These units are designed to provide greener alternatives and a marriage between Panama's lush nature and the residential footprint.
Nogal is on market at $300,000 which will automatically qualify for Panamaian residency, but only until October when the program will no longer be offered. With only six units per floor, auxiliary water tanks and generators, all the upscale amenities, this offering will be one of the most sought-after properties in Costa del Este. These properties will be only available for rent to those seeking a minimum of 45 days. Most will be long-term residences for transferred individual or local residents.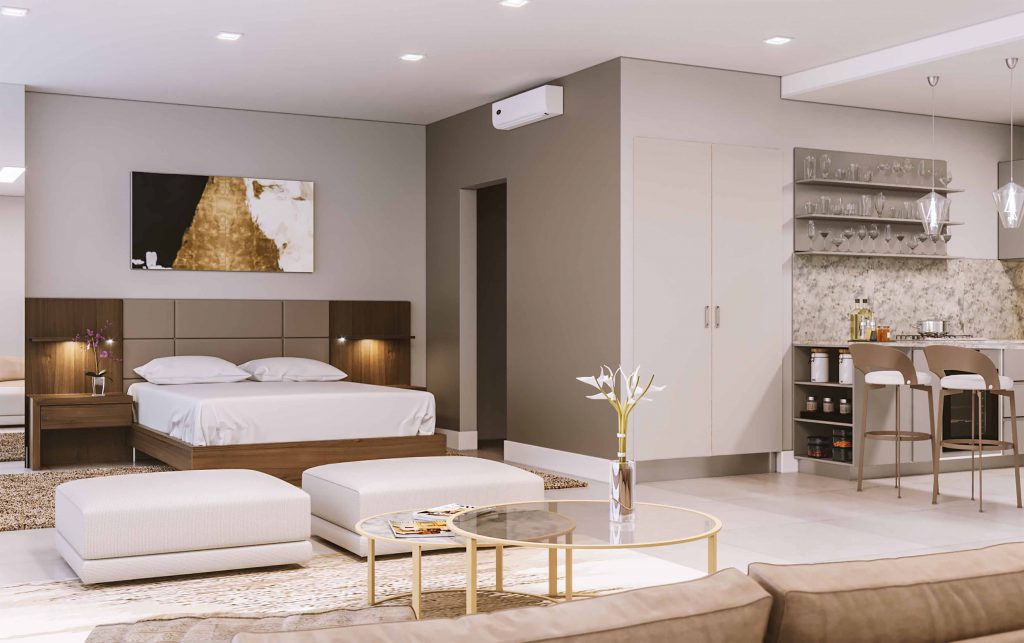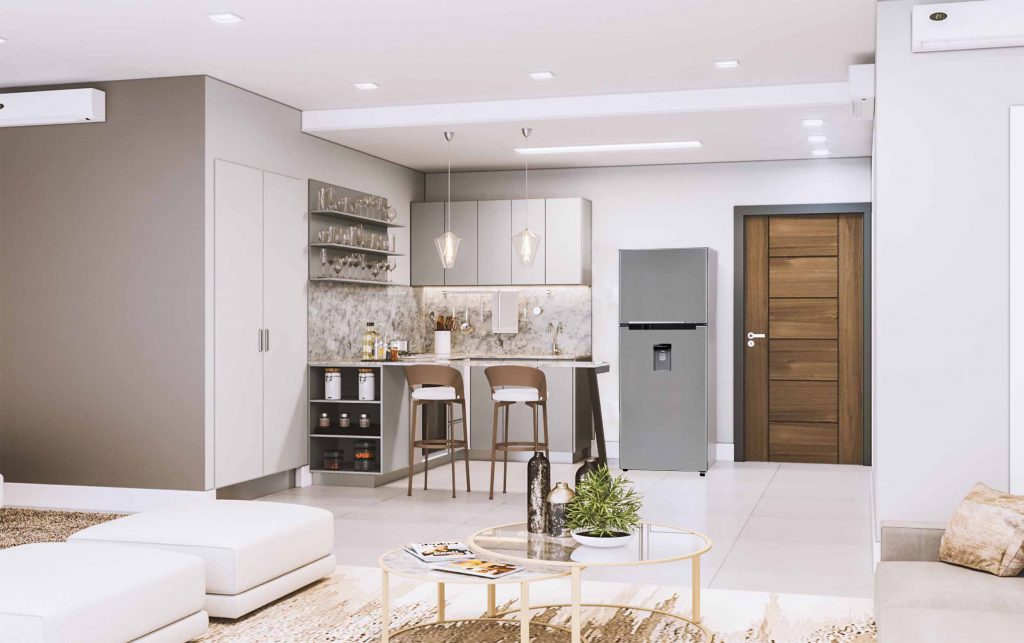 Maintaining A Balance
As the boom continues in Costa del Este, Empresas Bern is working  harder and faster to catch up to accommodate the needs of the community. In spite of this, rents continue to rise. Parkside, a residential building is considered sold out, even though there are always some units still available, saw rent jump from $1,300 month to $1,800. Mirador, a luxury building with ready to deliver three-bedroom units, had rent climb to $3,000 a month from $2,300.
In an effort to maintain the balance of Panama being an attractive location for multi-national businesses with a lower cost-of-living along with outstanding investor opportunities, high-quality construction and the variety of residential units must be considered. We felt comfortable with decisions being made in 2019 and then the Pandemic changed the rules. Given this new world-order, Empresas Bern is adapting to the shifting factors, but will always be dedicated to the development of Panama and the individuals who present as investors, new residents or trailing families looking for great schools and a high quality of life.
Find Your Perfect Option
If interested in options, including financing and on-site management for short- and long-term rentals, personal high-quality residences, bargain units in sold-out buildings or the residency program, call one of our real estate professionals for individual options. We'd love to hear from you.