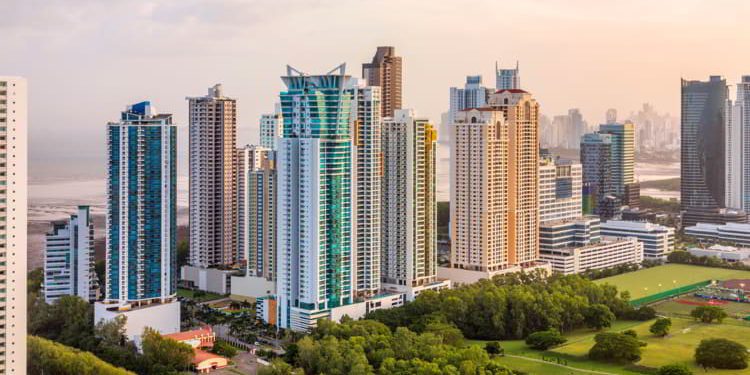 Really?? Tumbleweeds in Costa del Este
Really?? Tumbleweeds in Costa del Este
Except for my time at university, spent in the United States, pretty much my entire life has been in Panama. Panama City to be exact. I grew up with architectural plans and samples of cabinetry stacked against paint cans and wiring. It was mostly about quality. My father was obsessed to mimic what was going on in first-world countries. Sand and gravel ratios in cement; the correlation of door and window placement was part of my childhood.
Because our work was in Panama City proper, we didn't pay a lot of attention to Costa del Este. It was always around and when I was young, I watched the barren landscape grow until it became a full-fledged subdivision. Nonetheless, actual tumbleweeds blew around where an American football field now exists, and mangroves turned into the land as gravel, dirt, and broken pieces of concrete were into them to produce solid ground.
Introduced in 1995
My parents nurtured Empresas Bern, beginning in the garage and then moving into other Panama City locations until they built the building they now occupy on Avenida Balboa. As my sisters, brother, and I grew into adulthood, we had heard more than enough about Costa del Este. When it was proposed for development in 1995 by the Panamanian Government and finally opened in 2002, my parents were solidly behind the projected buildout, and we were along for the ride. It's been a nice ride.
At 766 acres or (310 hectares) Costa del Este had several attractive qualities to ensure success in development. First, it was a blank canvas that allowed for underground electrical wires, wide avenues, and boulevards with larger-than-Panama-average parking spaces. There was little infrastructure that made it possible to install top-of-the-line projects including water and sewage management plants and a secure entrance via a single marine bridge. Slightly copying Balboa Avenue, an almost four-kilometer walkway loaded with parks, biking paths, a central plaza, and a boardwalk now exists and plays a central role in the lives of people who make Costa del Este home. Today, joggers are seen almost around the clock and families stroll with baby carriages often headed to the upscale mall, Town Center, which offers retail, restaurants, and a variety of entertainment. It's a long way from tumbleweeds.
A Blank Canvas
One of the best attributes of Costa del Este is that the marine bridge connects with a direct roadway to Tocumen International Airport. This, in part, has made the location attractive to multi-national businesses that need easy access for their traveling employees. Tocumen is a regional air center for Latin America and the locally "hubbed" Copa Airlines, which connects to destinations worldwide.
Of course, very little about Costa del Este happened by accident. It truly was designed specifically to become the de facto business center of Central and South America and today it is just that. A portion of Costa del Este was developed from artificial land created with material extracted from the construction of the Panama Canal. That area has been converted into a large section used for distribution centers. When joined with the superior location benefits of the Canal, it makes a perfect business location for companies needing to distribute globally and especially in Latin American countries.
The remaining section of Costa del Este was developed from virgin jungle and mangroves and now is the location where most of the skyscrapers and modern buildings are being built. These buildings harbor both families of ex-pat employees of international companies, individual employees, and young upwardly mobile Panamanians. Suddenly, Costa del Este is where people want to live, work and play.
In addition to the obvious benefits of green parks, children-specific areas, great schools, a world-class hospital, and medical offices, there is a pleasantness about Costa del Este. It's vibrant without being over the top. The cosmopolitan atmosphere is supported by a mixture of international citizens speaking multiple languages supporting interesting backgrounds.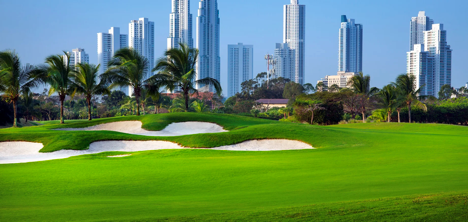 Santa Maria Golf Club has the buildings of Costa del Este in the background. It's a long course covering 284 hectares and 7,153 yards from the black tees to the 18th-hole cup.
A Variety of People, Restaurants, Vibes
There is a wide variety of restaurants from Greek to Spanish, Korean, and Peruvian, expense-account-worthy-steak-and-lobster-white-table-cloth establishments, and eclectic coffee houses that honor Panama's superior coffee plantations. Pretty much If you need it, you can find it in Costa del Este. Paddleboard courts, exclusive jewelry offerings, swimming lessons for tots, scuba diving instruction, and community sports teams from Masters' swimming to teams for three-year-olds of "football" (the kind that involves the foot!). The neighboring Santa Maria Golf Club is Nicholas designed and managed by Troon, the world's largest golf management company. It is globally ranked.
There is a Farmers' Market and specialty meat shop, multiple full-scale groceries, a specialty wine and deli market, dry cleaners and houses of worship, retail from Paris runways, and inexpensive offerings. In around 20 years, Costa del Este has become the second most valuable real estate section in Panama, only behind Avenue Balboa.
Construction at a Frantic Pace
Cranes overlook the Pacific Ocean and Panama Bay in Costa del Este and while construction has restarted at a frantic pace after the pandemic shut-down, specific types of housing continue to be limited. There are simply not enough long-term residential units ready to deliver. Transferred employees and often-times their families are looking for options within walking distance of their lives and the gates of Costa del Este.
Rents have continued to climb post-pandemic, as companies have increased housing stipends and are bringing back employees that were earlier sent home, allowed to work anywhere, or laid off. Political unrest in countries such as Colombia and Venezuela and increasing crime in South Africa have sent buyers to stable Panama with its US dollar-pegged economy, lack of serious crime, and educational opportunities.
Buildings are coming online such as Arcadia, aimed at the condotel market (which is robust), but the significantly higher rents are generally not appropriate for long-term situations. High-end traditional hotels in the area such as The Westin, are now enjoying high occupancy rates post-pandemic which indicates a need for such offerings.
All the Amenities
A residential building, Nogal, is currently in presale and aimed directly at the longer-termed renter such as the transferred ex-pat. The building will have 43 stories and 34 apartment levels with six units per floor. Each home will have from 1,076 to just under 1,500 square feet.
This building will have in its social area's amenities such as a swimming pool, a Jacuzzi, a child's play area, a spa, a cinema, a jogging track, 24-hour security, and on-site property management.
Nogal will be located in a prime spot just steps from Costa del Este's Business Center as well as steps from the Town Center Mall, the park, and the oceanfront boulevard. Nogal is unique in that it is equally attractive to ex-pats and rising professional Panamanians. With an average age of 29.7 years, educated Panamanians are some of the most sought-after employees and residential occupants.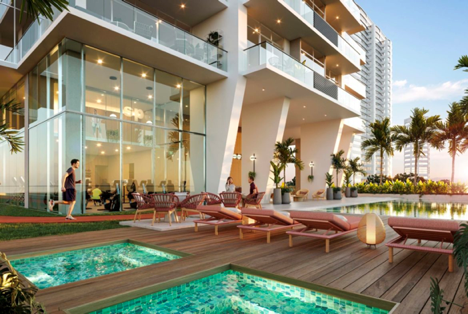 Sweeping balconies provide a sense of being one with nature, as well as lovely views of Panama City, Panama Bay, local green spaces, and the Pacific Ocean. Community spaces encourage interaction among residents.
Four-Thousand Square Feet
Matisse is another residential building in Costa del Este. This impressive property is designed for exclusivity and high-end luxury living with 53 levels and 46 floors of apartments ranging in size from 3,700 to 4,000 square feet. Three- to four-bedroom residences are available in layouts, with maids' quarters and stunning views from sweeping balconies. These units are delivery ready and generally more attractive to the long-term resident or the executive and their families of multinational companies located in Costa del Este such as Adidas, Procter & Gamble, Estee Lauder, Nestle, Copa, Lufthansa, Hoffmann-LaRoche, Maersk, LG, Nike, Caterpillar, BMW, Mars, DHL, Phillips, Heineken and Pfizer.
A four-story residential complex, Casa Bianca, is also delivery ready. From 2,238 to 3,927 square feet, these residences reflect the peace and tranquility of living in Costa del Este along with today's amenities. The architecture reflexes a Panama of old. Designed for the upscale family seeking wide streets, community social areas, and a large swimming pool, Casa Bianca has been one of the fastest-selling residential options in Costa del Este.
Another Twenty Years
Since I spend a great deal of my time in Costa del Este and the focus of much of Empresas Bern's business is here, I look forward to the next 20 years of development and growth. It is amazing for me to watch what has happened in the first 20 years much less what I might see in the second. I could not have imagined the Costa del Este of today. No tumbleweeds here.
I've been told all my life about how lucky we are as Panamanians to have such a special geographical location with not only the Panama Canal but the option of no hurricanes or earthquakes because we are too close to the equator. I thought it was just nice to have pleasant weather year-round.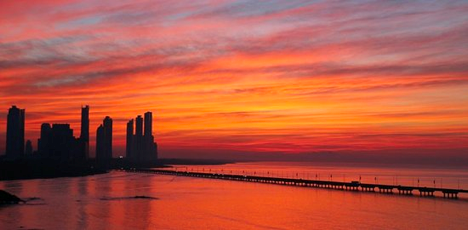 Come enjoy a sunset with me in Panama. They are always around 6:30 pm and the sunrise, equally as brilliant, is around 6:30 am.