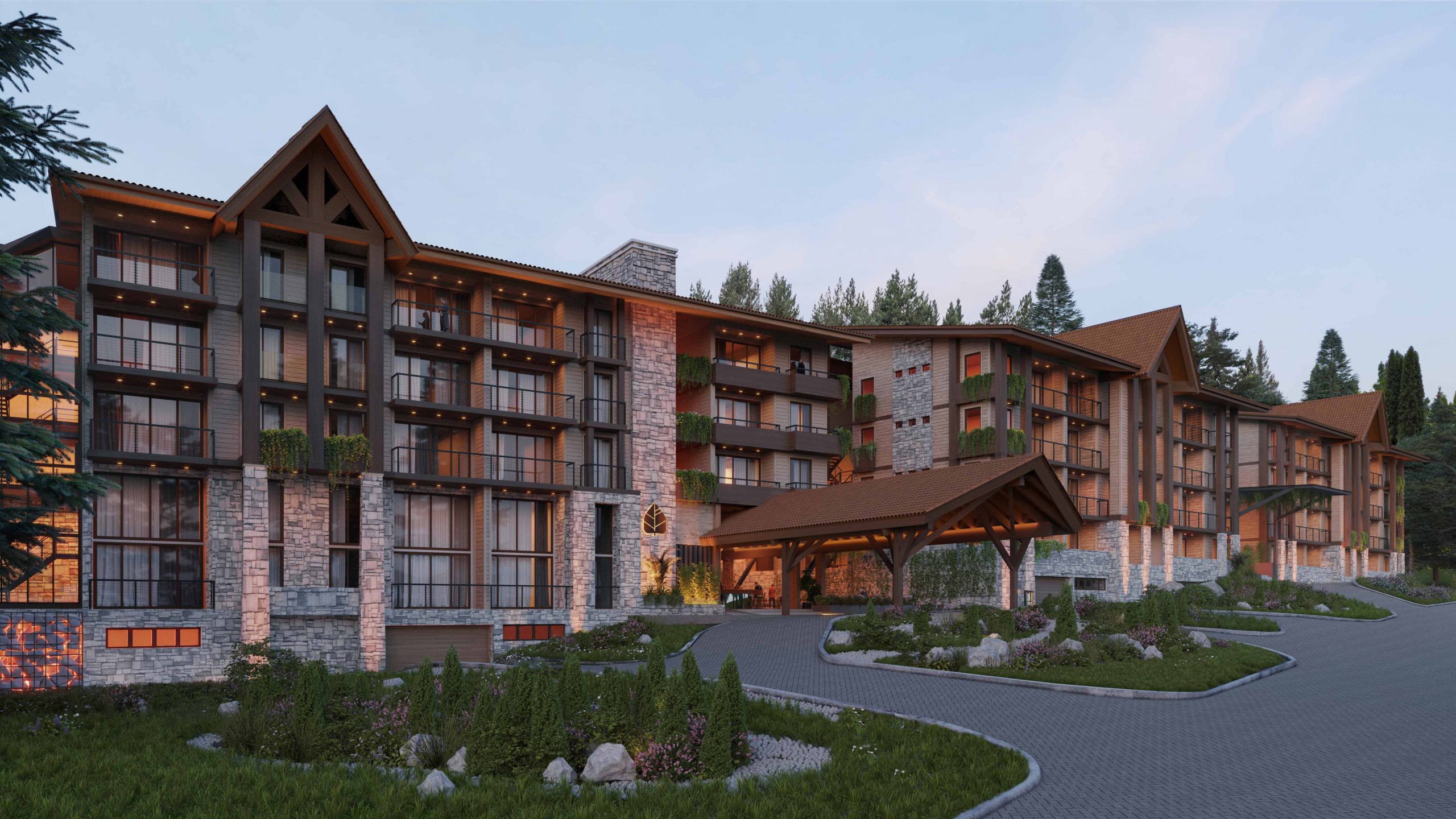 "If You Build It Right, They Will Come"
Since the early 90s, the phrase "If you build it, they will come" has been used to describe the basic principle that if you build something, people will come and use it. Not only is the phrase misquoted from the film, Field of Dreams, (it should be If you build it, THEY will come) but it also is simply not accurate. You can build many things, but if there isn't a need, people will not come.
Since 1978 Empresas Bern has been developing the skyline of Panama City by building corporate, residential, and commercial projects that have served both the Panamanian audience as well as foreign investors, retirees, and ex-pats. All these projects have been completed within an hour's drive of Panama City and all were well-researched for need and marketability. Consequently, people came, and the projects were extremely successful.
Today, Panama City is a thriving sophisticated metropolis, the beach areas have stunning residences and corporate needs are being met with spaces for retail, office and condotels. Panama is rapidly becoming a tourist destination and that has changed what is and will be needed soon. Based on market research and what people have been asking for, Empresas Bern will be stepping outside the Panama City box and developing a residential-condotel complex in the highlands of Panama's Chiriquí providence in Boquete located a seven-hour drive from the country's capital and near the border of Costa Rica.
Boquete has always been a popular destination for retirees looking for a more moderate climate but with easy access to both the Caribbean and the Pacific Ocean. Now, with the opening of Panama's interior for eco-tourism, Boquete is positioned to develop rapidly even beyond what is currently an ex-pat haven. It is ideal for both investors and individuals planning for a permanent home.
More than 20% of its population of 23,000 are ex-pats. In addition, Boquete has earned the reputation for being a foodie destination capitalizing on the fresh local seafood such as lobsters and sea bass and the fact Boquete is the breadbasket of Panama with vegetables on sale minutes from harvest.
In the past ten years, with consideration of the impact experienced by the pandemic, Panama has gone from tourism accounting for less than nine percent of Panama's Gross Domestic Product (GDP) to more than 14%. According to the Oxford Business Group (OBG), a global British-based market research firm, Panama is positioned for strong tourism growth.
"The economic development Panama has experienced over the past decade has had a lasting impact on the tourism sector. Buoyed by expanded connectivity and increasing investment in hotels and convention centers, the sector has experienced unprecedented growth in the past few years. Today, it is a pillar of Panama's economic development, generating more revenues than transit fees from the Panama Canal or the Colón Free Trade Zone," wrote the OBG.
Pinoalto Project, Empresas Bern's newest offering, will be built in phases and will enjoy the prime location inside the Boquete Country Club situated adjacent on an equestrian center. Both sunrise and sunset units are being offered. The complex will have resort-style amenities such as a communal fire pit, restaurants and heated jacuzzies. Included will be an on-site health presence and property management.
Most of the units will be two-bedroom, two-bathroom residences with approximately 1,100 square feet; some condotels will have three bedrooms and two bathrooms with 1,560 square feet. One of the nicest features of the units will be the fact there are open hallways and natural ventilation capitalizing on the year-round spring-like weather and the lush foliage of the area.
Boquete is fortunate to have easy access to hiking trails, the best coffee plantations on the planet, year-round flowers, and an easy drive to Bocas del Toro and Caribbean water activities. It is even closer to the Pacific Ocean beaches. While the city is compact and most things are simply a walk away, there is also easy access via Uber and taxis.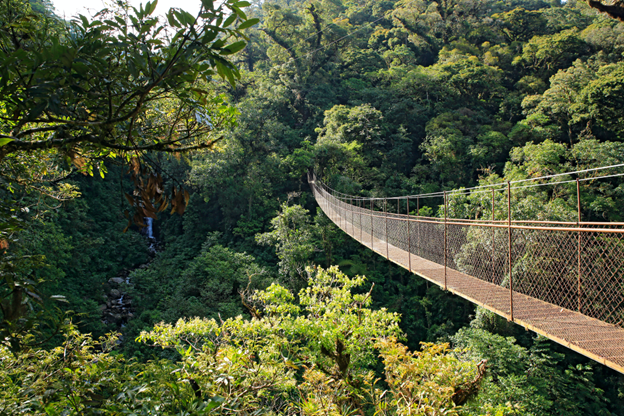 Boquete is located next to the Baru Volcano National Park where hiking trails are some of the best in Latin America. Outside activities are everywhere in this small mountain town and the weather is almost perfect year-round.
When Empresas Bern started building projects over 45 years ago, it would have been difficult to imagine just how much things might change in the small country of Panama. There is so much that has been accomplished in the city, the idea of building luxury condotels on a mountainside in the western part of the country now makes perfect sense but would have seemed then a bit on the aspirational side.
Today Panama City has a robust infrastructure with ultra-clean water, a safe environment, modern transportation including a subway and modern bus system, an economy pegged to the US Dollar, a stable government with safety nets for citizens, multiple modern private and public schools and universities and a thriving middle class.
Tourism is exploding with the opening of two cruise ship terminals on the Amador Causeway in Panama City, each with the capability of welcoming 5,000 travelers for a total of 10,000 visitors daily and an adjacent convention center that maintains the ability to accommodate another 10,000 visitors a day. If you are worried about traffic jams, know the Panamanian government has almost completed building unique roadways to elevate any congestion.
As the inter-city tourism projects catch fire, the idea of laid-back Boquete seems perfect for travelers looking for spring-like weather, terrific coffee, and a foodie destination with access to hiking trails, the Caribbean and water activities.
As travel returns with a bang after the pandemic, the Average Daily Rate (ADR) is projected to increase 25-30% over 2019 ADRs. A residential spot for living or investing might be the first Empresas Bern project in Boquete, but it also might be one of the best.