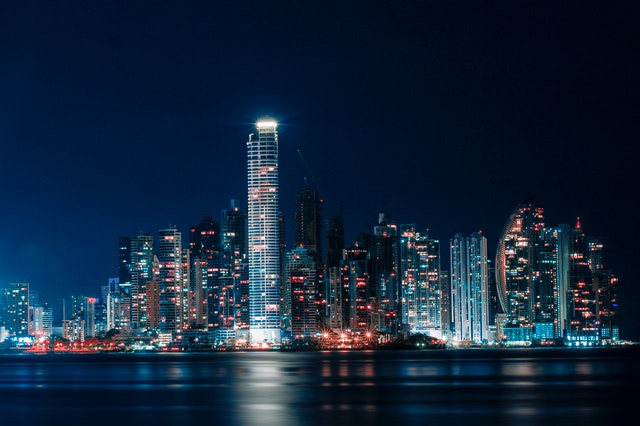 What Investors Worry About; Panama's Answer
Even the savviest real estate investor will tell you about mistakes they have made and just how much it cost them. Often times that real estate purchase was made in a foreign country and the reason for any mistakes was something unique to that situation. Consequently, even if the return on investment (ROI) looks very good, there are a number of things, outside those generally accepted in North America, to consider when making foreign real estate investments.
If a country has a strong government, then worries about currency devaluation, lack of economic growth, property seizure, surprising fees and taxes, the COVID ramifications and an ultimate meltdown should not be much of a concern.
Look for builders who are transparent in their business transactions, have a history of delivering high-quality and well-maintained projects, and are an integral part of the country. With that type of builder, you shouldn't worry about bankruptcy, poor construction, or even a lack of ROI.
Unique outliers are just that–unique to every country. The language and culture should be considered individually. Perhaps religious overtones, attitudes toward women, the importance of paying bills on time, and educational opportunities for citizens. What is found desirable for one person is not for another such as a hot climate compared to a cooler location. These are personal choices, but important ones to consider.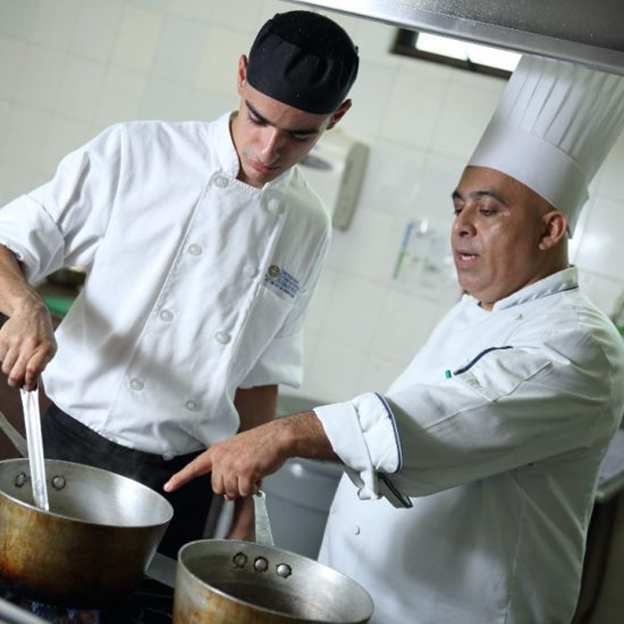 Empresas Bern is a member of the Global Compact of The United Nations, which works to improve human rights, education, the environment, and employment opportunities worldwide To that end, Foundation Bern has built and managed three academic-focused schools, a study center for the hotel industry, and a training center for employees of the construction industry. 
The Government of Panama
It took Panama a while to get to where we are currently in terms of solid government leadership. Whether or not you agree with his politics, the current president, Laurentino "Nito" Cortizo seems honest and transparent along with the ability to run a country efficiently during a pandemic
Cortizo has a solid five-pillared agenda for his time as president that includes maintaining a very progressive attitude toward business. In fact, Panama was just named by U.S. News & World Report as the second most business-friendly country on the globe, just behind Switzerland. According to the well-respected financial journal, "The countries considered the most business-friendly are those that are perceived to best balance stability and expense," of the country with the needs of business.
By attracting a number of multinational corporations, foreign investment solidifies the economy, creates well-paying jobs, and a solid middle-class looking for real estate and educational opportunities. In addition, outside investment mitigates the worry of a financial collapse, or even unexpected new taxes, fees, and regulations. When a country has a great deal of foreign investment, it must also have laws and regulations that squares with the rest of the world.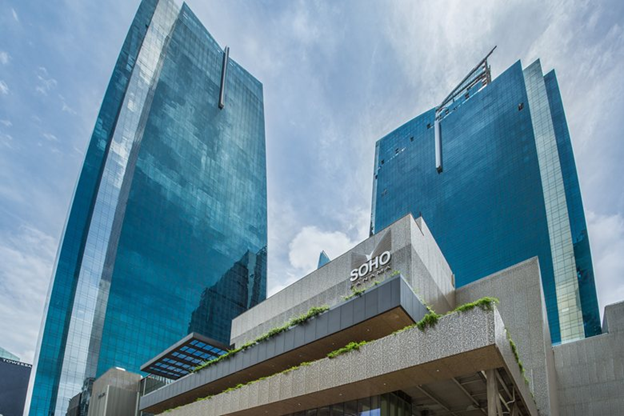 SOHO Mall, located in the business district of Panama City, is rated as the chicest shopping in Central America. Storesincluding Louis Vuitton, Fendi, Ralph Lauren, Gucci and Dior welcome upscale shoppers daily from all over Latin America.
Most importantly, however, is the fact Panama's economy is completely based on the United States dollar. The cash being spent in the upscale stores is US dollars. The taxi driver is looking for dollars. When you go to a bank or an ATM, you are given US dollars. And, while it is a convenience for US citizens not to have to convert dollars into foreign funds, the real benefit comes in the form of stability and the lack of a central bank.
Since the currency is completely dollarized, Panama cannot devalue its currency or print money and it must live within its means. What the currency does in the United States it does as well in Panama.
This conservative financial approach is key to favorable borrowing terms which has helped bankroll the $7.7 billion that will be spent in 2021 for infrastructure projects such as the expansion of Tocumen International Airport, improving miles of highway, and building the third line of the only subway in Central America.
In terms of real estate investment, Panama is much easier to understand because investors are always dealing in dollars. Let's say, a beautiful 2,200 square foot condominium overlooking the Bosporus seems an amazing deal in strategically located Istanbul. The price is a surprising $200,000 and loaded with amenities, good rental potential, 24-hour security, in a "hot" retirement location.
In three years the suggested 15% annual price growth did not materialize and the only renter stayed a lease-shortened four months. The rent was paid in Turkish Lira which was difficult to transport, devalued and subject to more and more taxes as a result of Turkish President Recep Tayyip Erdoğan's unorthodox monitory policies.
Because investors and businesses worried alike during the last three years about Erdoğan's next move to further devalue the country's currency, real estate investments lost money. The $200,000 condo, after three years, was eventually sold for $160,000. A 20% loss, but nowhere near the loss realized from the devalued currency. Since the Lira has devalued 60% since 2018, that $160,000 turned into less than $100,000 when converted back to USD for a loss around $100,000
What has happened in Turkey has happened all around the globe. Consider Columbia, Malaysia, and Venezuela.
I'm Partial But Empress Bern is Snynomious With Quality
When your name is on the business and you have incredible respect for your father who started that business, it would be difficult not to be partial, but Empress Bern really is the best. Since 1978 the company has delivered over 170 completed construction projects that have defined the Panamanian skyline. These projects have used industry-best materials in all of the most prestigious areas of the country.
Most recently, the projects have included the new Johns Hopkins Internationally affiliated hospital located in Costa del Este, the TowneCenter Mall, and the newest JW Marriott Hotel. They also include beachfront properties along the Pacific Ocean, office buildings throughout the capital city, and an impressive list of residential projects ranging in price points from under $200,000 to well over $1 million.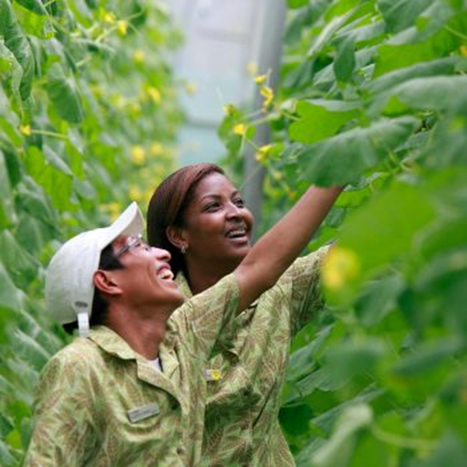 Empresas Bern maintains an entire Division to study the impact their company has on the environment, how improvements can be made both in construction and hospitality, and how that can be shared worldwide.
In addition to providing employment opportunities for Panamanians, Empresas Bern also has invested in the country and citizenry. Schools, wellness fairs, donations, environmental programs, and participation in world alliances to improve the quality of life.
COVID-19, More Important Than You Thought
As the world begins to reopen from the pandemic driven by COVID-19 foreign real estate investors are some of the most impacted. How a country managed COVID-19 locally is important
because Panama has been aggressive in its response and is "very close to herd immunity" according to the news agency, Reuters.
Because the Panamanian government reacted quickly to securing more than 12 million doses of the vaccine, providing a safety net for the less fortunate and allowing business to open gradually, Panama is bouncing back economically more quickly than most other countries.
COVID-19 will forever change the way we work and do business, but the government has been aggressive to implement programs to further stimulate growth. Residency can be obtained with a $300,000 real estate investment, construction projects are catching up because loans have opened and permits are being issued faster and marketing dollars are being invested in tourism. Because Panama managed the virus well, the country is open for business but even stronger.
Just Be Smart With Information and Research
Investing in foreign real estate can be both exciting and terrorizing. Panama is not the least expensive place to invest but it might be the smartest. Think about an ocean-facing condominium for under $200,000. Whether it's for an income stream, a vacation get-away, or a retirement home, it's a beautiful piece of property on the market now.
We'd love to discuss this article with you as well as provide information about current investment possibilities. Please contact one of our advisors at: https://empresasbern.com/?lang=en