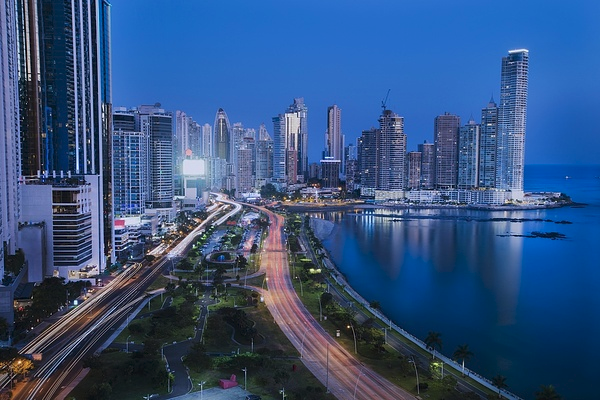 Ways To Finance Real Estate in Panama 
About 70% of residential property purchased in Panama by foreign nationals is a cash transaction. It's simple, clean and easy if you have the cash. Currently, with the red hot stock market, many find they have a surprising amount of cash and the need to diversify. Paying in cash is also great for real estate developers and many times hefty discounts come along with a cash purchase. But, if you are a savvy money manager, it may be advantageous for you to consider different ways to purchase property in Panama, without a big cash outlay, allowing you to build equity over time.
Over the next few weeks, Empresas Bern will post regular articles on the different ways to purchase property utilizing programs proffered by the Panamanian government, financial institutions and developers. While we won't go into legal the ramifications of, say, a Real Estate Investment Trust (REIT) or a multi-million dollar investment by a Family Wealth Management firm, this series will be directed to the average investor.
The Panamanian government remains focused on making Panama attractive for foreign investment. Some of the offerings (tax abatement) are aimed directly at investors and others at the developers, who in turn are able to offer better deals to the purchasers.
Some of the investment opportunities we will be writing about include:
Direct Developer Financing

–this usually involves a financing rate that is higher than what would be offered by banks. With a 20-30% down payment, the investor can receive a loan for up to 10-years or until financing can be arranged locally or internationally. Next to cash, it's the easiest way to purchase Panamanian real estate.

Rent-To-Own Purchasing

–Many expats are transferred to Panama for a two- to-three year assignment with their rent paid by the employer. Opting to claim that rent for yourself is possible with a rent-to-own program and it can mean thousands of dollars going directly to the down-payment. Even if you have to leave Panama for another assignment you don't have to leave your investment.

Self-Directed IRA

–Individual Retirement Accounts (IRAs) in the United States are tightly controlled by the government, but they also allow for the money to be used for more investments than the stock market, including foreign real estate. There is a reason Mitt Romney has well in excess of $102 million in his IRA!

Local Bank Financing

–Panamanian banks do give loans to foreign nationals, but it takes a while. That is why a developer financing purchase works well in tandem with securing a loan. It simply provides the time needed to arrange local bank financing..

Family Wealth Transference

–When starting to amass wealth through real estate investment there are often ways to finance projects by tapping into family connections. The United States is currently experiencing the greatest transference of wealth in history. Parents can gift, without tax consequences, up to $15,000 a year to their children, the spouse of their children and to each grandchild. A family of four can receive $60,000 tax-free annually which makes the transference of wealth tax-wise. Skip the tax and let the kids invest now!

Home Equity Loan

–When you have built a great deal of equity in your home, but you aren't ready to sell immediately, it is possible to use the equity through an equity loan. Using that money to purchase foreign real estate may result in a greater return on investment.

Foreign Bank Loan

–If you already have a strong relationship with your banker at home and have assets to use as collateral, banks in the United States and Canada are happy to issue loans for foreign real estate–especially if that country's growth is projected to be especially high like Panama.
It is an exceptional time to invest in real estate and Panama is an ideal place because of the strong diverse economy, attractive government programs and financing options being offered. Look for articles in the coming weeks that explain ways to finance your property investment in greater detail; if you have questions now, please do not hesitate to contact one of the Empresas Bern sales professionals.