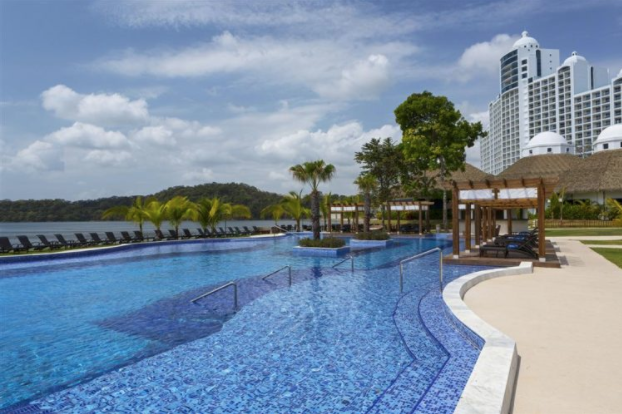 Foreign Real Estate Mortgages Do Exist
Traditionally, financing real estate purchases in a foreign country via a traditional mortgage has been somewhere between cumbersome and impossible. However, things are changing as countries, such as Panama look to foreign investment as a way to jump-start the economy. Residents of Panama, including foreign nationals, are being granted mortgages but the terms are usually a bit different than what is expected in the United States and Canada. Gaining residency in Panama can be accomplished in 30-days with a new fast-track program grants by the government.
Loan-to-value ratios will be lower running somewhere between 50 and 75 percent. A 30% down payment is usually the standard requirement. Rates tend to be floating as opposed to fixed and getting a 30-year loan is especially challenging. The same amount of frustrating paperwork is generally required but what financial institutions consider solid income will be different. If you have a paycheck or solid income stream, that is considered more valuable than being self-employed regardless of your history.
Life Insurance Required
In Panama, many of the banks require the borrower to carry life insurance with the bank being the beneficiary. While that doesn't seem difficult, it's worth noting that most new life insurance cannot cover individuals over 75-years-of-age. Consequently, someone 65-years-old could only arrange for a 10-year mortgage if life insurance is required.
Because Empresas Bern is one of the most respected builders in Panama, we are able to introduce some qualified applicants to local bankers who will work with individuals seeking traditional mortgages in Panama. We are happy to do that once we start working together. In addition, there are other banks such as Caye International Bank, located in Belize, which work with individuals interested in International Private Banking and they offer mortgages in Panama.
Home Equity Line Of Credit
For non-residents, obtaining a mortgage is considerably more difficult through a Panamanian bank and that is why one should consider using the equity in real estate you may have in your home country, obtaining financing with a bank with whom you have a history. Second mortgages and home equity lines of credit are good sources of financing and generally, the rates are very attractive. On March 8, 2021 Bank of America was offering rates as low as 2.49%, but an average rate of just under 5%. Citi Bank was offering 4.09% to 6.99% with a 20-year repayment period.
The fact that Panama City is the regional home to so many international banks makes it somewhat easier for residents to negotiate a traditional mortgage. Scotiabank recently approved a couple from Washington DC, with excellent credit, for a 20-year mortgage with a loan-to-ratio of 70% and a down payment of 30%. The variable interest rate was 5.99%.
When considering various options for financing real estate in Panama it is vital to work all the numbers. The Washington DC couple wanted to purchase a one-bedroom condominium in the upscale residential tower of Casa Bonita for $368,000 and use it as a revenue stream while building equity. With a down payment of $110,400, the remaining balance was $257,600 and the mortgage came in around $1,844, not factoring in taxes or fees.
AirBnB
The plan was to put the condo into the AirBnB rental program and cover the total cost of the monthly mortgage from rental night revenue. While condos in Casa Bonita are currently tax-exempt by the Panamanian government, there are other financial concerns including the Home Owners Association (HOAs) fees of $250 a month and a mandatory monthly fee for the private Pearl Club of $200. So the monthly cost is $2,294.
Getting the condo ready for renters added an additional $20,000 which included complete furnishings for a bedroom, dining and living room, two bathrooms, an en-suite laundry center, high-end kitchenware and comfortable balcony furnishings for individuals wanting to watch the boats queue up to transit the Panama Canal.
The average AirBnB property in North America is rented 48% of the time for 4.3 nights per week. Because Casa Bonita shares amenities with the adjacent five-star Westin Playa Bonita hotel including various swimming pools, a private beach on the Pacific Ocean, bars and nightlife and numerous restaurants including a steak house, sushi bar, Italian Bistro and even an ice cream shop, the average one-bedroom condominium rents for an average of 22-nights per month at an average price of $122 a night. A $60 cleaning fee and handling fee of $100 is extra and paid by the guest. 
Covering The Mortgage
So, if the condo maintains the average of rental days, the revenue is $2,684 per month for a profit of only $390 monthly. Of course, the equity continues to build tax-free and monthly income could go as high as $1,366 a month if the unit rents for an average of 30-days. There doesn't seem to a question that AirBnB properties are not going away as they now account for more than 20% of the lodging market with a projected 45.6 million users by 2022.
The good news for the Washington DC couple, who are looking at the Casa Bonita condo as a long-term investment, rental rates will go up, especially given the pent-up demand for vacations after the wrenching pandemic. While the $250 HOA fee seems high, it allows for the DC couple to offer guests 24-hour check-in, check-out capabilities, security and valet services. The Pearl Club adds the availability of a Clarins Spa with massages, saunas and other amenities such as facials, pedicures and manicures, hair styling and private cabanas with pool attendants serving cool drinks. Property management is on-site and is covered by the $100 fee.
Financing is available in many forms, it's just important to be a wise consumer, trust your developer and go for the property that will provide you with the best return on investment (ROI).
Contact us today by phone at 507.214.2376 or by email at [email protected]. Our website is:https://www.empresasbern.com/?lang=en